History of the School
There has been a school in Hackthorn village for over 150 years.
At first the school had pupils ranging from infant to secondary age.
The original school building was just the one room built in 1870 (which is the KS2 room now). A few years later in 1885 a second room was added for the infants which is now the study.
Food was prepared in the school. Pupils would sometimes help collect berries to make puddings - for dessert and often helped with the cooking. When it was their birthday children could choose their favourite food for dinner.
In 1947 a wooden hut was built next to the school as a separate classroom.
Later, during the 1980s, new indoor toilets were built along with a corridor to joint the wooden 'hut-ment' to the rest of the school.
In 1998 the old wooden hut was demolished and a new extension built. This included a new office cloakroom and entrance.
An Outdoor Learning Area and Quiet Garden Area were established in 2002.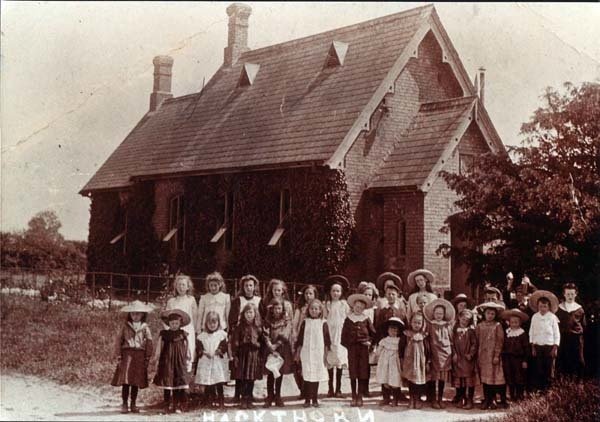 Much of the school is recognisable today from this picture taken in 1902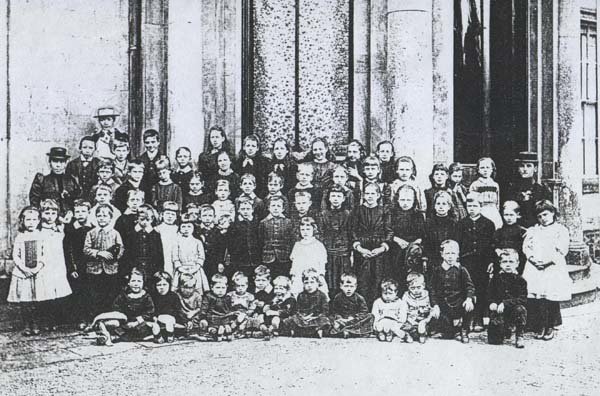 The whole school poses for a photo outside the Hall in 1892